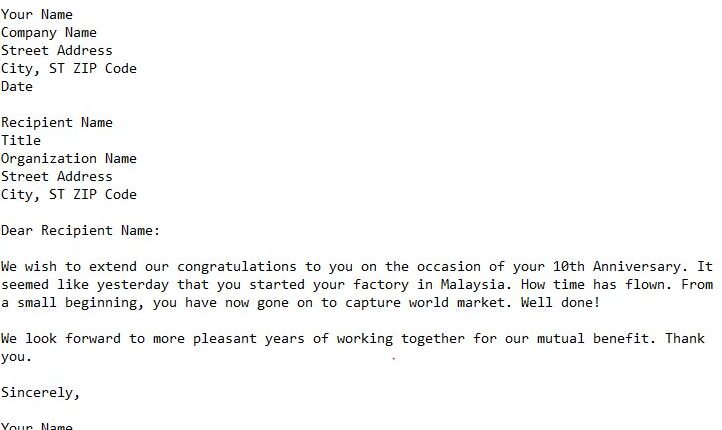 Congratulations Letter Of Company Official Anniversary
Below is sample congratulations letter of company official anniversary :
Your Name
Company Name
Street Address
City, ST ZIP Code
Date
Recipient Name
Title
Organization Name
Street Address
City, ST ZIP Code
Dear Recipient Name:
We wish to extend our congratulations to you on the occasion of your 10th Anniversary. It seemed like yesterday that you started your factory in Malaysia. How time has flown. From a small beginning, you have now gone on to capture world market. Well done!
We look forward to more pleasant years of working together for our mutual benefit. Thank you.
Sincerely,
Your Name
Related Examples :