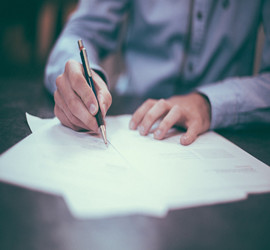 Business correspondence
🙌Business Correspondence Letter
In the everyday process of running a business, business correspondence are required to deal with matters of ordering and sending goods, giving quotations and estimates, informing customers of changes in price, making enquiries, etc. There are seemingly hundreds of things that can crop up and letters need to be written to deal with them.
Why Are Writing Skills Important in Commercial Correspondence?
Invoices, statements, receipts, credit notes, checks and other ready-made forms are used extensively when dealing with routine things. Besides this, particulars concerning goods, payments etc. need to be filled in. However, mistakes can be made in the filling of forms, goods can be damaged in in transit, checks can be bounce and other unexpected things can happened. These are normal day-to-day occurrences. Even though many of the problems can be quickly settled in person or via the telephone. Nevertheless letters are still needed for the sake of formality, to correct mistakes or to make things clearer. Thus, effective letters are of paramount importance. Among all, a badly written letter can make a bad situation worse and bring about the deterioration of business, among other things.
Business Correspondence Format
The sample letters that follow in this chapter cover a wide range of letters relating to the running of a business.