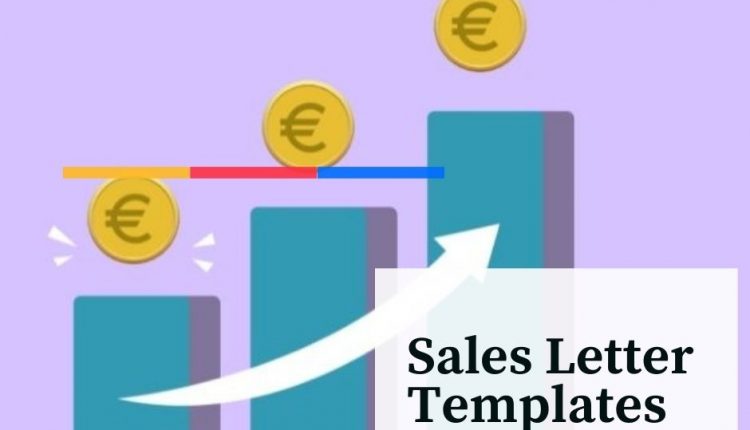 Sales Letters Templates Promoting Product Or Service
Writing an Effective Sales Letter
Selling is one of the most personal aspects of any business that has products or services to offer the public. Personality plays an important role. Some people are "born" salespersons and are successful on the strength of their own charismatic appeal. Other people, perhaps more experienced and knowledgeable, have to struggle to make sales because they are less affable and congenial than some of their colleagues. One area of letter writing in which you can improve your relationship with prospective customers and clients relates to personal letters and notes you may send in a casual way. Below are sales letters templates  promoting product or  service you can use.
Free Sales Letters Templates Promoting Product or Service :
---
Sales Page Funnel Templates
The ability to understand and write sales copy can result in significant business growth. Knowing how to measure and increase conversions can make all the difference. Let's start by talking about the importance of a high converting sales page and what it means
Get Access To Your Sales Page Funnel Templates Here
Top 5 Email Promotion Swipes Samples
1) Email Promotion Swipes Sample -1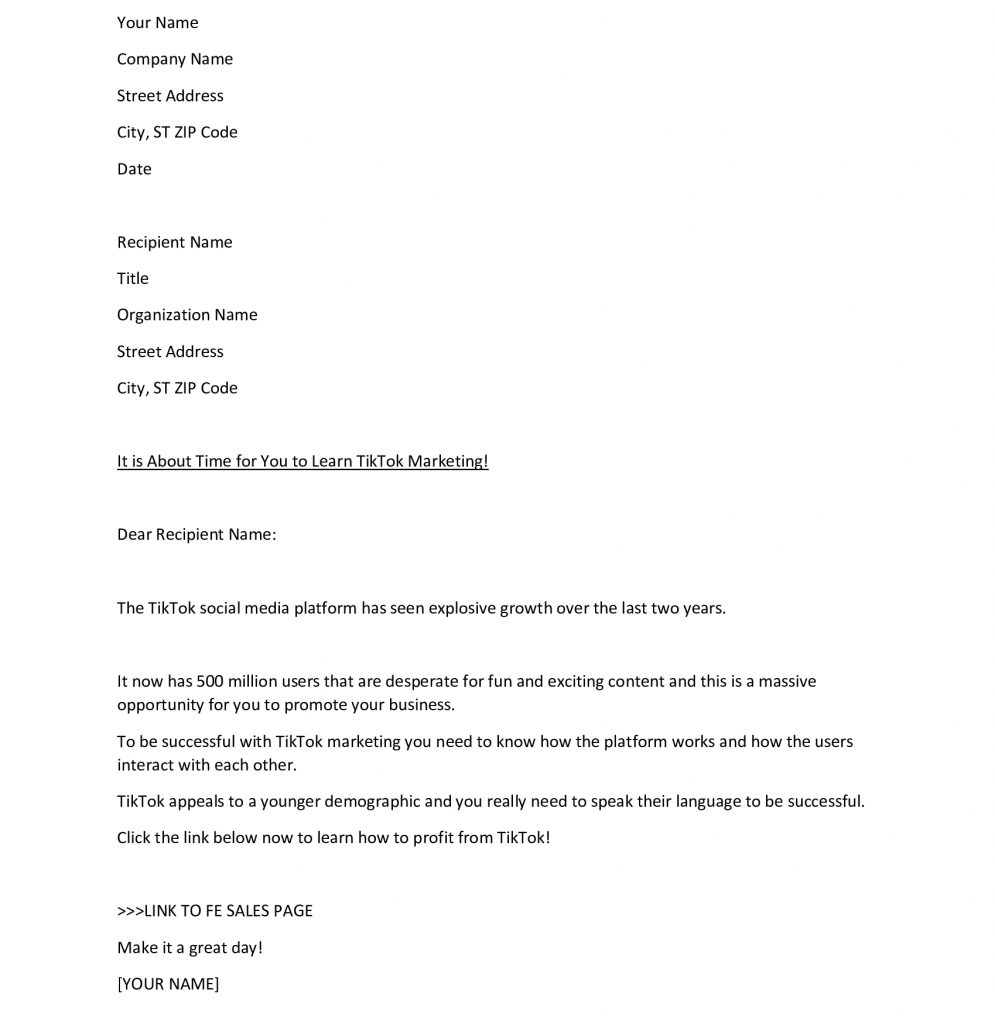 2) Email Promotion Swipes Sample-2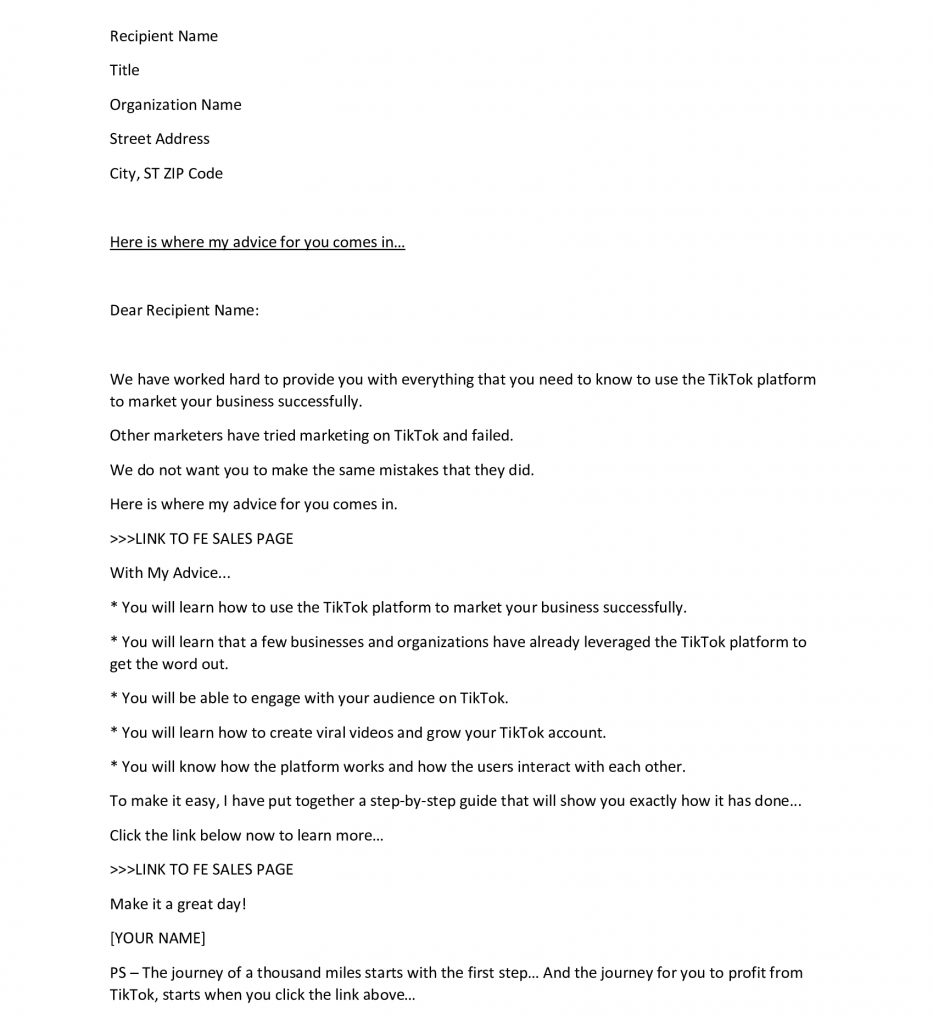 3) Email Promotion Swipes Sample-3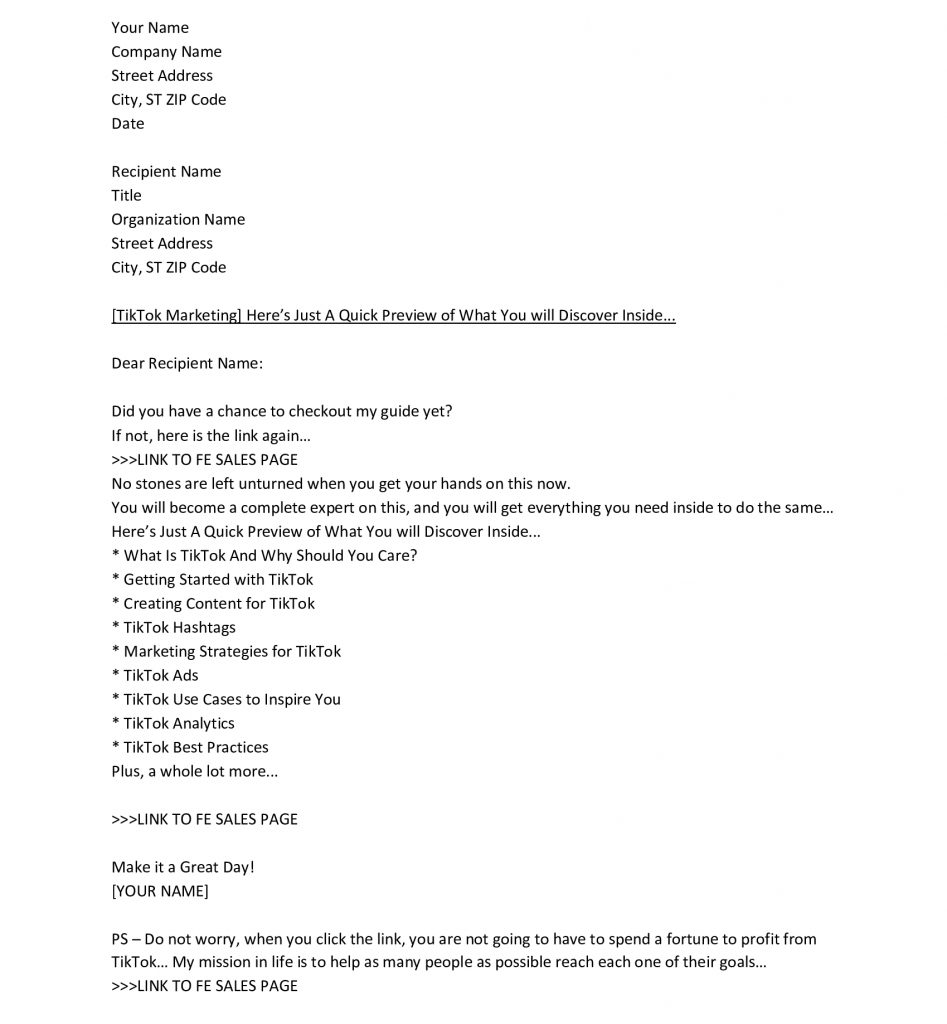 4) Email Promotion Swipes Sample-4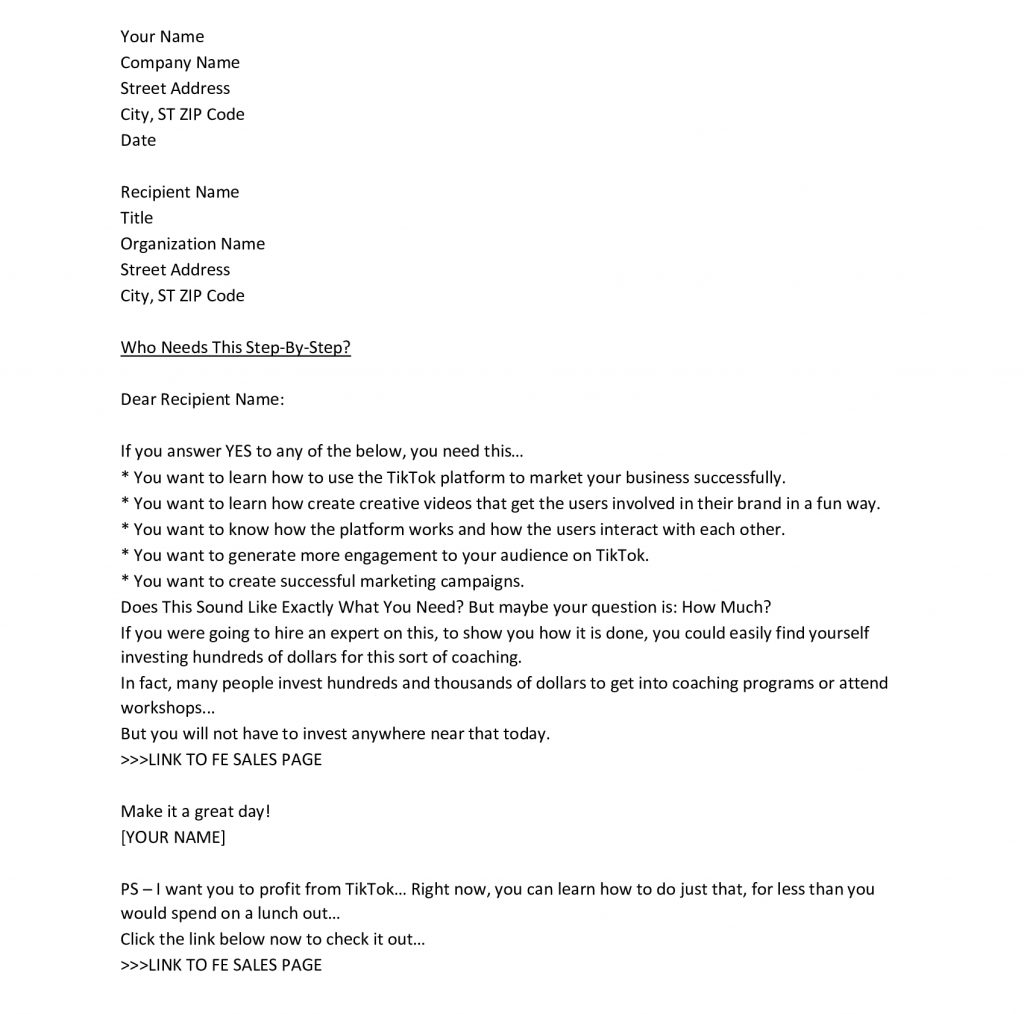 5) Email Promotion Swipes Sample-5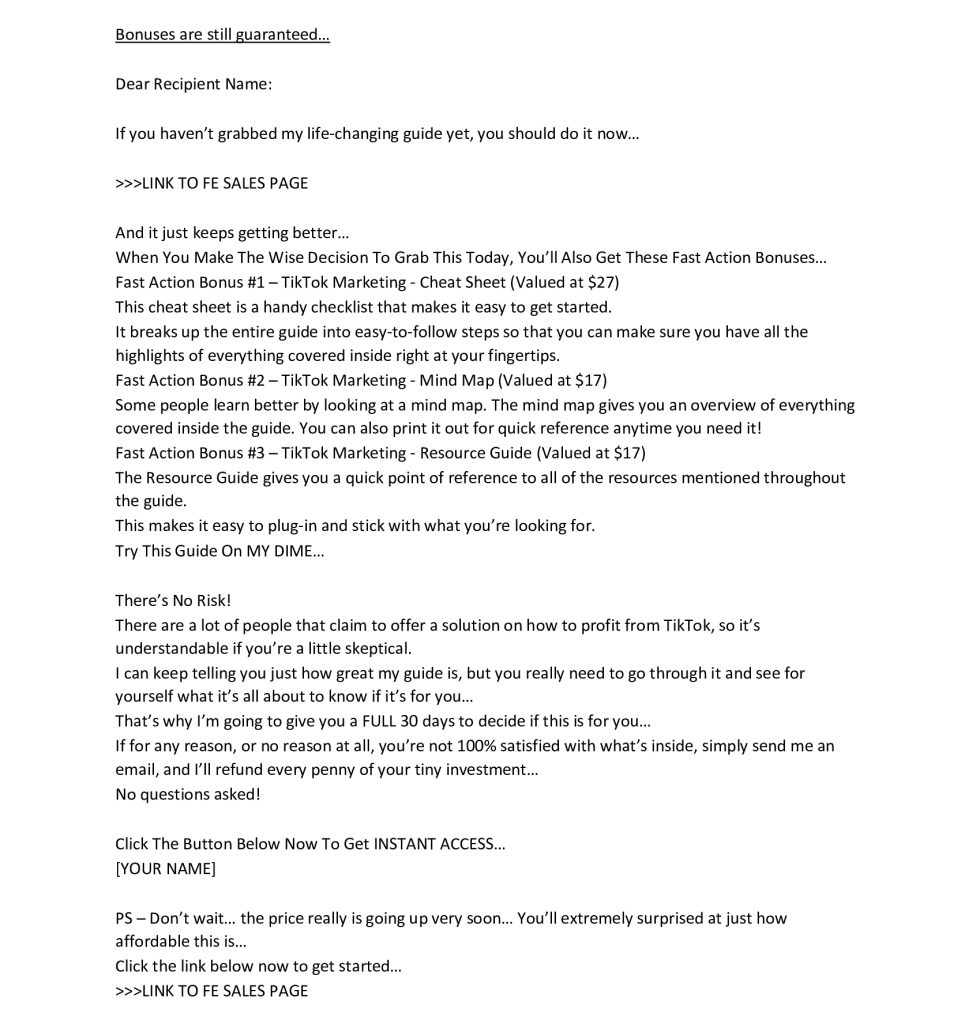 ---
Direct Selling Letters
As a business, you are selling a service or product, as well as your image. The sample letters in this chapter intend to sell you, your company, your products, and your services to prospects and clients. These letters intend to initiate a sale, including:
Announcing a special offer.

Announcing a new service.

Announcing a new product.

General announcements.
Use these letters as a general template or pattern for your own direct selling letters.
Keep these thoughts in mind:
Direct selling letters are used by salespeople to commence the sales process. The purpose is not to make a sale in the letter, but rather to start the process. For example, imagine trying to sell a $150,000,000-million dollar jet in a short business letter.

The letter is a mere sales tool. It is just one part of the entire process.

Direct selling letters are often more creative than other kinds of business letters.

Review the earlier chapters for help in creating and writing the different parts of your direct sales letters.
---
Arranging Appointments
An important part of the sales cycle is setting up or arranging appointments.Sales and marketing personnel must often request meetings with prospects, clients, and customers. Of course, many people consider it just another sales call. Too often, they avoid calls and messages, or use technology to hide.
Although persistence can pay off, it is often worthwhile to send a sales or pitch letter to work your way into a meeting.
There are certain proven techniques that improve the chances of:
your letter getting past (or being forwarded by) the secretary,
administrative assistant, or personal assistant to your intended
contact.
your intended contact being interested in seeing you.
Use the five-second rule when composing your sales letters, opening statements, and headlines. You must grab the attention of the reader within five seconds. This is especially true when requesting an appointment. It is easier for the letter recipient to ignore your request than to say yes.
Remember: Your sales letter will be competing with other letters received that day, which were sent by sales representatives hoping to gain your target's attention. To get through the pile of other correspondences, your sales letter needs to be:
good.
professional.
different.
relevant.
You have about 15 to 20 words to catch the reader's attention. This why so many requests for appointments use headlines.

Headlines in Your Letters
When writing headlines, try not to use more than 10 words; shorter is always better. The headline is likely to be read first; always keep it short and succinct.
How do you treat unsolicited letters that you receive? Most of these letters go directly into your trash, and many are not even opened. A few seconds is all it takes for someone to decide whether to read a letter or discard it, and most likely, you do the same thing. A secretary or assistant will open your letter, and they, too, will decide in just a few seconds whether to read on or throw it away as "junk mail." If your intended contact gets the letter, it will only be a few second decision whether to read on, or toss your letter.
Your goal may be a face-to-face meeting. In the sales process, you might want to aim first for a telephone appointment. It is during that qualifying discussion when you can explore the customer or prospects needs.
You can do a lot on the phone; your helpful questions can help you understand the current situation. As part of the sales process, you can then set a face-to-face meeting. Seeking only a telephone appointment as an initial aim often makes it easier to get the ball rolling, and your sales letter seriously considered. It also demonstrates that you have a professional appreciation of the value of your prospect's or client's time.
---
Want to learn more similar topic about sales letters templates promoting product or service? Below are related examples: