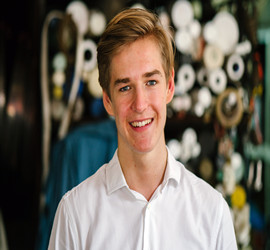 Selling A Service – Marketing
Below is the sales letter selling a service – marketing :
Your Name
Company Name
Street Address
City, ST ZIP Code
Date
Recipient Name
Title
Organization Name
Street Address
City, ST ZIP Code
Dear Recipient Name:
What costs 56cents to produce, can be mailed at a 7cents envelope for 29cents in postage, and will bring a favourable reply from more than one-third of all the people to whom you mail it?
The answer: One of our HiMax door-opener mailers.
We tailor these to the individual market and goals of each firm with which we do business. In your case, we would promote boat sales and marine services according to your objectives. Past experience has shown that an effective HiMax mailing piece will end up with substantial purchase from about one out of every eight people who receive it. That's a record worth looking int.
May we show you samples?
Sincerely,
Your Name
Related Examples :