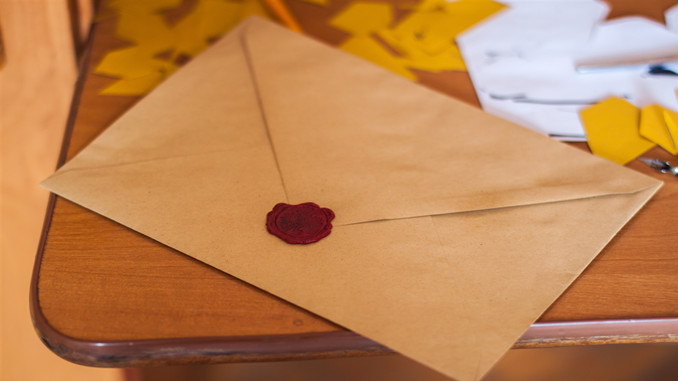 What Is The Letter Format Envelope
What is the letter format envelope and how do you format a letter envelope ?
Paper and envelope sizes
Paper suitable for writing letters comes in various sizes, colors, and quality. The most common paper used for business letters is white A4 size paper (210mm x 297mm or 8 ¼ inches x 11 ¼ inches) with a smooth texture. Many people use letter size paper (8 ½ inches x 11 inches) or others of approximately similar size. However, as computers gain popularity, the A4 size is the preferred paper size as most printers can handle this size. Some printers use standard size printout sheets which is larger than A4 size, but this is not common for business correspondence, except for "computer generated letters" which are becoming increasingly popular for companies that handle standard letters in bulk for their many customers.
We normally write invitations and memorandum on paper of smaller size such as A5 (148mm x 210mm or 6 inches x 8 ¼ inches).
Envelopes some in various sizes, colors, and quality as well. The preferred size for envelopes is 9 inches x 4 inches. The other commonly used envelope is the smaller commercial size envelope (3 ½ inches x 6 inches). No restriction is placed on the color and quality of envelopes, but a light color makes it easier to read the name and address written on the envelope and good quality paper can withstand wear and tear better.
Folding the Letter
The basic rule for folding a letter is to make as few folds as possible. A much-used method is to fold the letter twice along its breadth, the folds being approximately one-third of the length from the top and bottom edges:
This method uses only two folds,  a 9" x 4" envelope can easily fit the folded letter. The method also has the advantage of allowing the sender to put a cheque or other enclosures within the folded letter. The recipient will always find the enclosures first on opening the envelope. This will ensure that the recipient gets the enclosures. Otherwise, he may miss them or unwittingly throw them away.
Related Examples :