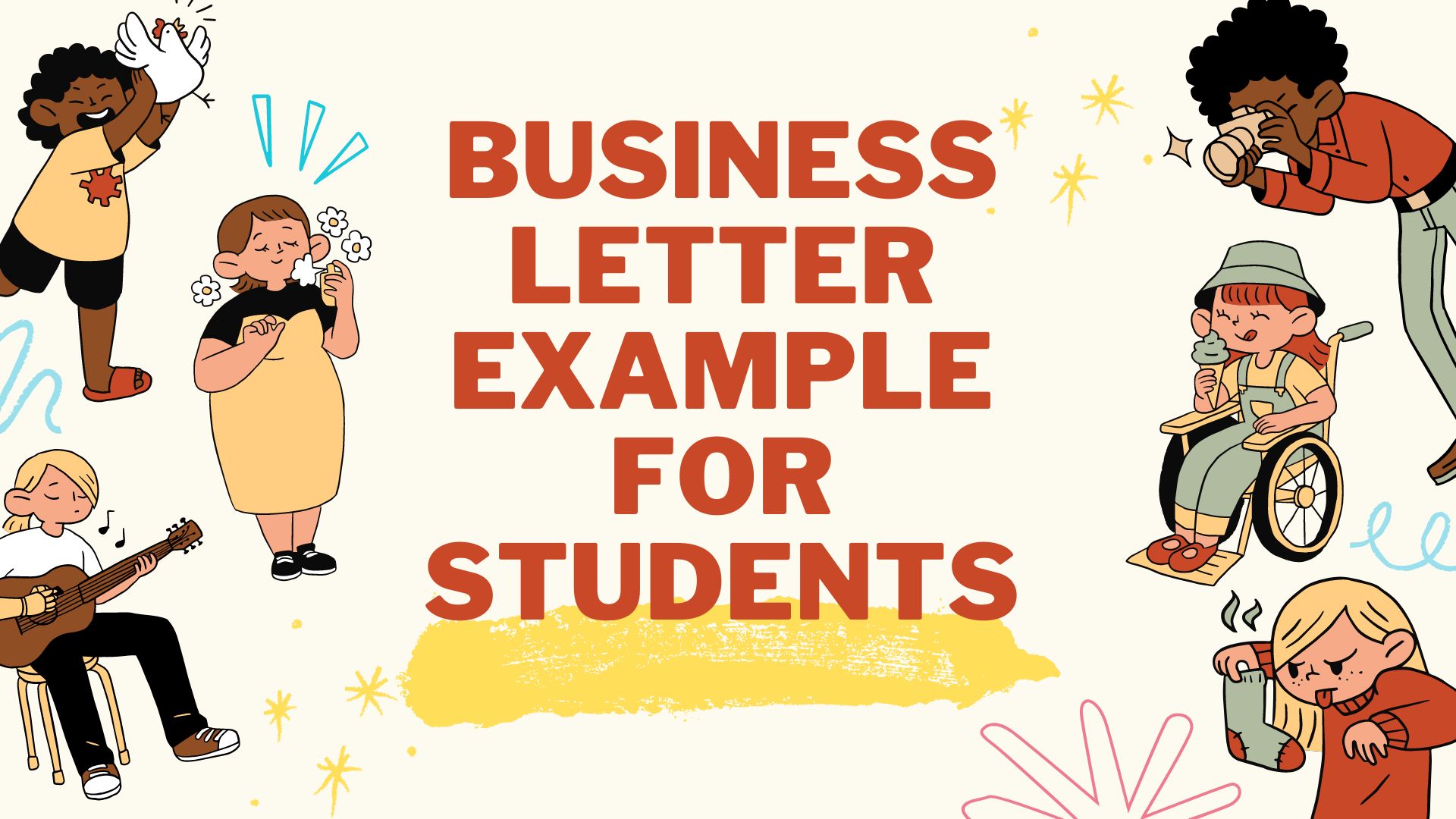 Business letter writing can be a difficult task for students. Learning how to craft a well-written business letter is an important skill, especially for those looking to enter the business world. It's important to remember that a business letter is different from a personal letter. It should be professional, clear, and concise.
So, what is a business letter example for students? A business letter is a formal document that is used to communicate with a company or other organization. We can use the business letter to provide information, ask questions, or request action. It is important to note that each business letter should be tailored to the specific person or the receiver of the organization.
When writing a business letter, students should first identify to who the letter is addressed. After that, they should include the date and address of the recipient. The body of the letter should be concise and communicate the reason for writing. It should include all the necessary information to understand the letter's purpose. Finally, students should conclude the letter with a formal closing, such as "Sincerely," or "Best Regards."
When crafting a business letter, students should pay special attention to grammar, spelling, and punctuation. A poorly written letter can reflect poorly on the sender and could potentially cost them an opportunity. Additionally, students should always proofread their letters before sending them.
Business letters are an imperative skill for students to learn. Writing a business letter can be intimidating at first, but with practice and attention to detail, students can become more confident in their letter writing. To help students get started, here is an example of a business letter:
Example of a business letter:
Dear [Recipient],
I am writing to inquire about [topic of the letter]. I am a [student/recent graduate] and am interested in learning more about [topic]. I understand that you are an expert in this area and would appreciate any advice or information you can provide.
Thank you for your time and consideration.
Sincerely,
[Your Name]
A business letter example for students class 11:
From: [Your Name]
To: [Recipient Name]
Date: [Date]
Subject: [Subject of the Letter]
Dear [Recipient Name],
I am writing to you to inform you of a great opportunity for students in class 11. We are offering a special course that will teach students the fundamentals of business and entrepreneurship.
This course will cover topics such as accounting, marketing, sales, finance, and legal. Students will learn the basics of running a business, the value of profits, and the risks associated with entrepreneurship. They will also gain insight into the world of finance and investing.
The course will be taught by experienced professionals with years of experience in business. We have also partnered with local businesses to provide students with real-world experience.
We believe this is a great opportunity for students to learn about the business world and get an edge over their peers. If you have any questions or would like more information, please do not hesitate to contact me.
Sincerely,
[Your Name]
What are the 10 business letter topics for students?
Writing a cover letter for a job application
Writing a thank you letter after a job interview
Writing a request for a raise or promotion
Writing a letter of resignation
Writing a letter of recommendation
Writing a complaint letter
Writing an apology letter
Writing an introduction letter
Writing a sales letter
Writing a fundraising letter
What are the 10 business letter ideas for students?
Request for an informational interview with a professional in a desired field
Request for an internship
Request for a letter of recommendation
Request for a scholarship
Request for an informational meeting with a potential employer
Request for an extension on a project deadline
Request for a loan
Request for a donation
Request for a job interview