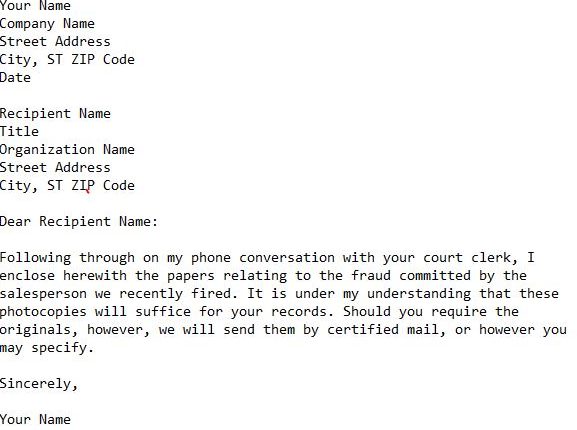 Letter For Informing Court About Legal Action
Below is  sample letter for informing court about legal action :
Your Name
Company Name
Street Address
City, ST ZIP Code
Date
Recipient Name
Title
Organization Name
Street Address
City, ST ZIP Code
Dear Recipient Name:
Following through on my phone conversation with your court clerk, I enclose herewith the papers relating to the fraud committed by the salesperson we recently fired. It is under my understanding that these photocopies will suffice for your records. Should you require the originals, however, we will send them by certified mail, or however you may specify.
Sincerely,
Your Name
Related Examples :