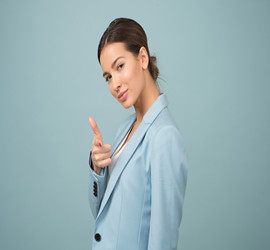 Appointment Letter For Finance Officer
Below is the sample of appointment letter for finance officer :
Your Name
Company Name
Street Address
City, ST ZIP Code
Date
Recipient Name
Title
Organization Name
Street Address
City, ST ZIP Code
Dear Recipient Name:
I have the pleasure of informing you that your application for the post of FINANCE OFFICER in our company is successful.
Your appointment will commence on 01 Jan 2xxx for a probation period of six months. Your starting salary will be USD2500 per month. You are entitled to 21 days paid annual leave and free medical benefits under the company health scheme. The appointment is terminable by one months notice on either side.
Please report to Ms. Janet, the Human Resource Manager at 9:30a.m. on 01 Jan and may I welcome you aboard.
Sincerely,
Your Name
Related Examples :