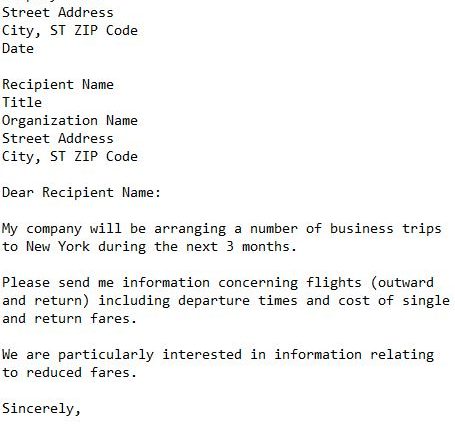 Sample Letter For Flight Ticket Enquiry
How do you write an email for an airline ticket? This is the sample letter for flight ticket enquiry to a travel agency :
Your Name
Company Name
Street Address
City, ST ZIP Code
Date
Recipient Name
Title
Organization Name
Street Address
City, ST ZIP Code
Dear Recipient Name:
My company will be arranging a number of business trips to New York during the next 3 months.
Please send me information concerning flights (outward and return) including departure times and cost of single and return fares.
We are particularly interested in information relating to reduced fares.
Sincerely,
Your Name
Below are related examples :