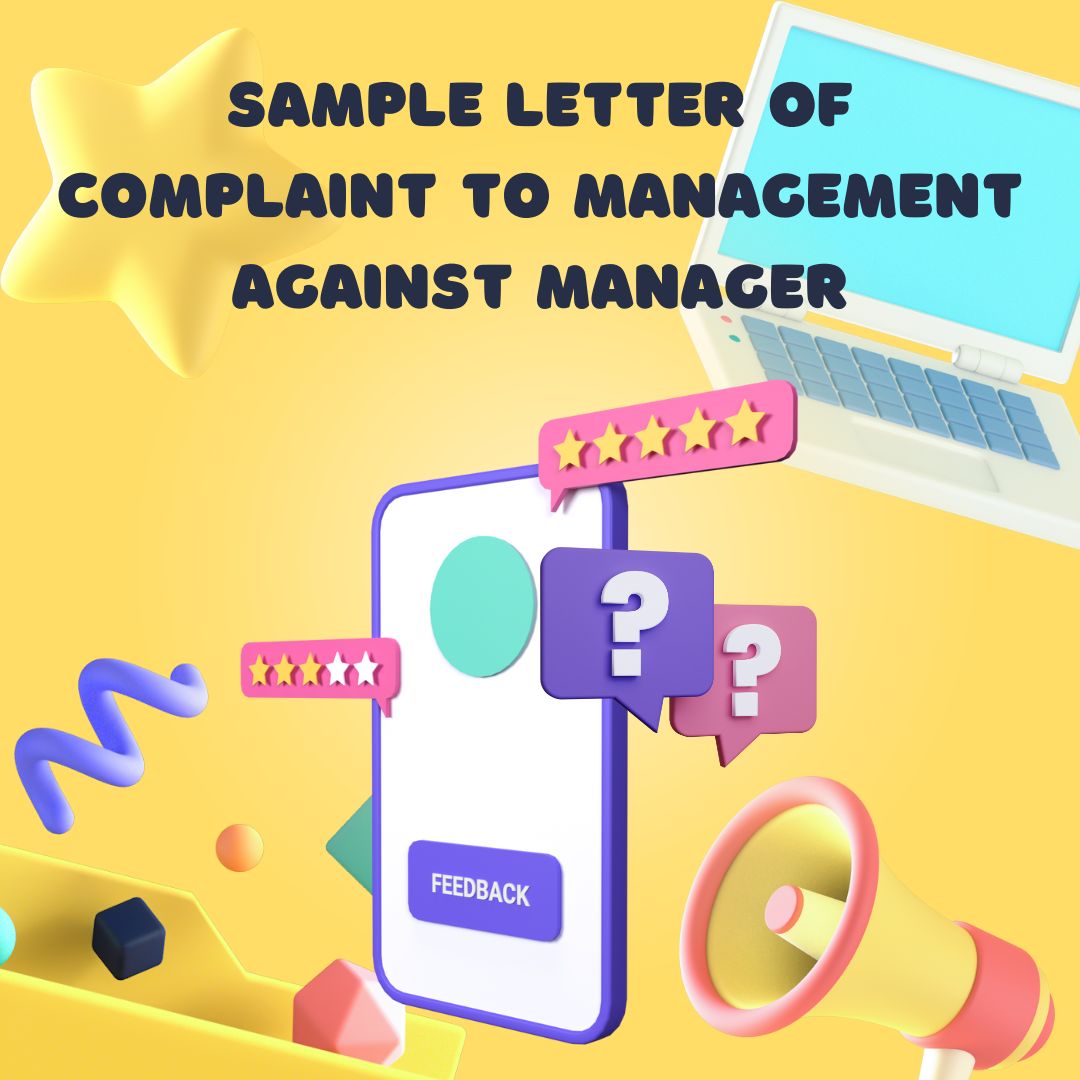 A sample letter of complaint to management against manager should be written when the employee has been subjected to unfair treatment, discrimination, or other misconduct that violates the company's policies. It should include details of the incident, such as dates, times, and any witnesses, as well as the employee's grievances and the desired resolution. The letter should also be sent to the company's human resources department.
Sample letter 1: A sample letter of complaint to management against manager
Subject: Complaint against Manager
Dear Management,
I am writing to make a formal complaint against my manager, [Name], at [Location].
I have been working here for [Length of Time] and have experienced several troubling incidents involving my manager. I have already discussed these issues with [Name], but the situation is not improving.
The primary issues I have experienced with [Name] include: [list out your issues].
I would like to request that the management team investigate these complaints and take appropriate action. I believe that all employees should be treated with respect and that the workplace should be free from harassment and intimidation.
I hope the management takes this complaint seriously and executes appropriate action to ensure a safe and respectful work environment.
Thank you for your time and attention to this matter.
Sincerely,
[Your Name]
Sample letter 2: An employee sample letter of complaint to management
Subject: Complaint Regarding Unacceptable Working Conditions
To Whom It May Concern:
I am writing to bring to your attention an issue that I believe needs to be addressed in the workplace.
I have been employed at this company for [length of time], and during that time I have noticed that working conditions have become increasingly unacceptable. The temperature in the building is often extremely hot or cold, meaning that employees are either sweating or freezing. Additionally, the ventilation system is often inadequate, leading to poor air quality throughout the office.
These issues have harmed the morale of the staff and our ability to work effectively. I believe that it is the responsibility of management to ensure that employees are provided with a comfortable working environment so that we can perform at our best.
I would be grateful if these issues could be addressed as soon as possible.
Thank you for your attention to this matter.
Sincerely,
[Your Name]
Want to learn more similar topic about sample letter of complaint to management against manager? Below are related examples: