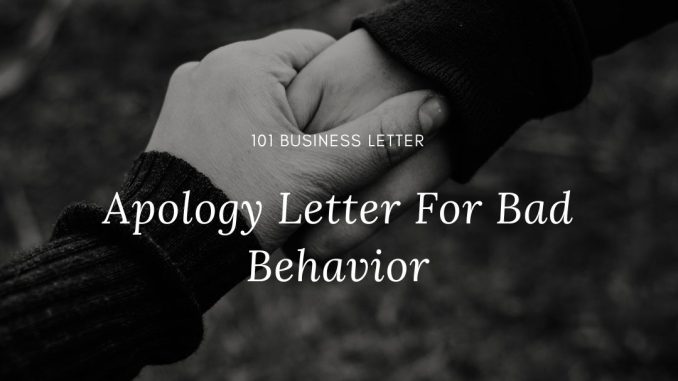 A sincere apology letter for bad behavior, an oversight, an error, a discourtesy, or a mistake plus the valuable words "I am sorry" often go a long way to smooth relations with a disgruntled customer.
Sample apology letter to customer :
Date
Name/Title
Business/Organization
Address
City, State Zip Code
Dear Name:
I apologize most sincerely for any discourtesy by our employee, Rebecca, last Friday afternoon. None was intended. Because of this unfortunate incident, we would like to offer you as a token of good faith, a gift certificate for $180 of merchandise valid at any of our five department stores in Happy County. Please be assured that we have taken steps to prevent a recurrence of such inexcusable rudeness by our sales staff.
Sincerely,
Signature
Name