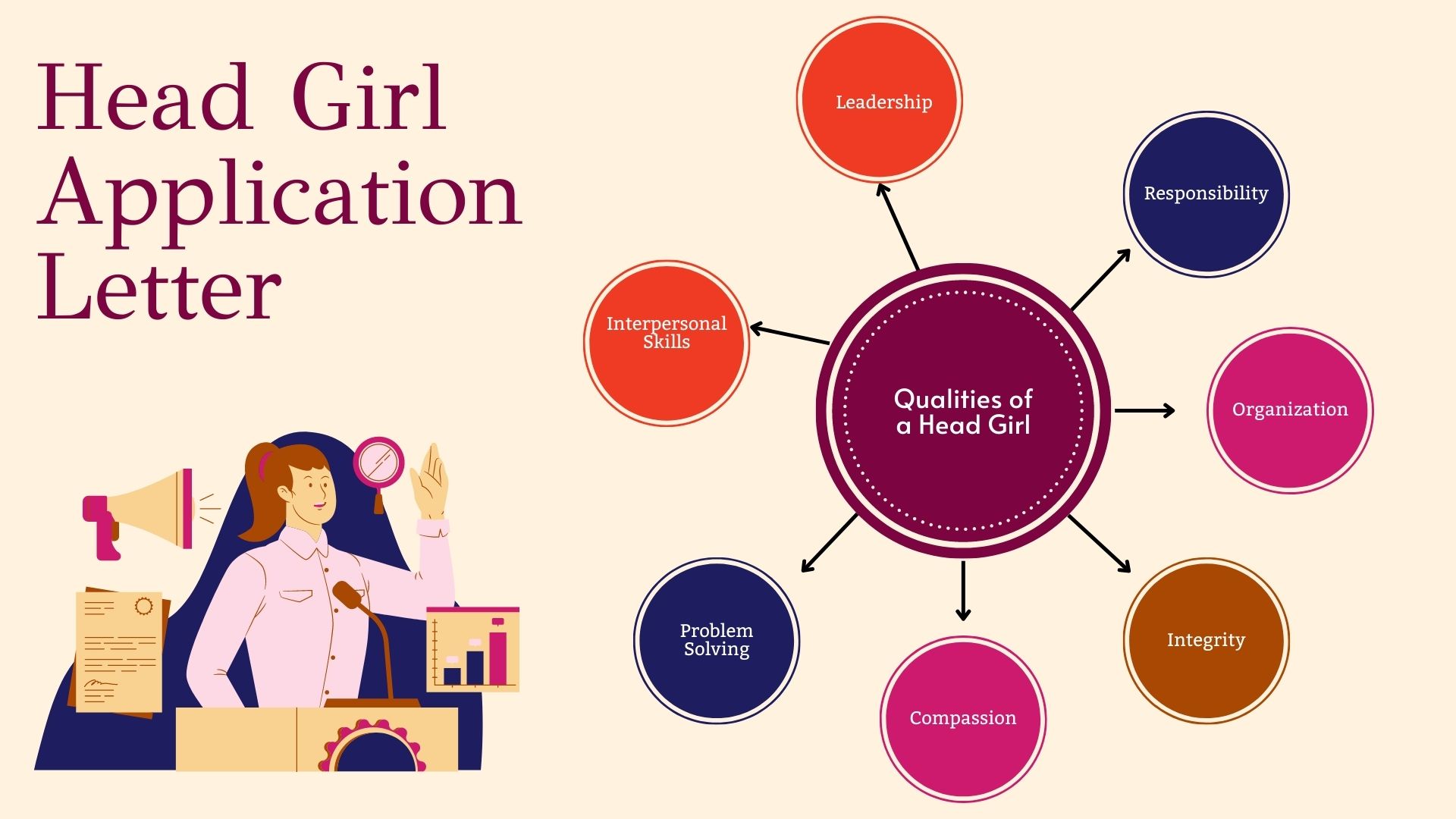 This is a sample Head Girl application letter. It provides an overview of qualities and qualifications for Head Girl, and outlines how the applicant suited for the role of Head Girl.
What should I write in head girl application letter?
Dear [School Name],
I am writing to apply for the position of Head Girl at [School Name]. With my strong sense of responsibility, leadership skills, and commitment to my school and peers, I believe I am the right candidate for the job.
I have been a student at [School Name] for the past five years and have been active in many aspects of school life. I have been a member of the student council for the past four years, helping to organize and oversee various school activities, and I have been an active participant in many sports, clubs, and other extracurricular activities. My involvement in the school community has allowed me to develop strong relationships with both peers and staff members, and I am confident that I can use these relationships to serve as an ideal Head Girl.
I have a strong sense of responsibility and I am always looking for ways to make a positive impact on the school community. As Head Girl, I would strive to ensure that the student body is heard, respected, and taken into account when decisions are made. I am confident that I can lead the student body and provide a positive example for my peers.
I am committed to upholding the values and standards of [School Name] and I am confident that I can make a positive contribution to our school community as Head Girl. I look forward to the opportunity to discuss my candidacy further.
Thank you for your time and consideration.
Sincerely,
[Your Name]
What qualities do I have for head girl?
Leadership: I can lead by example, motivate others, and communicate effectively.
Responsibility: I am reliable and accountable for my actions and I take ownership of my decisions.
Organization: I have strong organizational skills and can manage multiple tasks timely and efficienly.
Integrity: I am honest and ethical in all my dealings, and I always strive to do the right thing.
Compassion: I am compassionate and understanding towards others, and strive to create an inclusive and welcoming environment.
Problem-Solving: I can think critically and use innovative solutions to solve complex problems.
Interpersonal Skills: I have strong interpersonal skills and can work well with all types of people.
How do you write a head girl speech?
Good morning everyone.
My name is X, and I am running to be the Head Girl of this school.
I want to be the Head Girl because I believe I can use my leadership skills to demonstrate positive influence in our school. I am a hardworking student who is dedicated to achieving excellence. I believe that I have the exact qualities to be an exemplary leader in our school community.
I plan to bring a range of ideas to the school, to increase participation and student engagement in all aspects of school life. I will strive to create an inclusive and welcoming environment, in which all students can feel safe and comfortable. I also plan to develop initiatives to increase student achievement and to promote a culture of respect and understanding among our peers.
I believe that by working together, we can make our school a place where every student can reach their full potential. I want to be the Head Girl who can make a real difference and bring our school to new heights.
Thank you for your consideration, and I look forward to working with you all to create a better school environment.
How do you introduce yourself in a head girl interview?
My name is [name], and I'm a [grade or year] student at [school]. I'm passionate about making a positive difference in my school and community, and I feel that becoming head girl would be an amazing opportunity to do so. I'm a hardworking, enthusiastic individual with strong leadership and organizational skills, and I'm confident that I would make an excellent head girl.
Want to learn more similar topic for Head Girl application letter? Below are related examples: