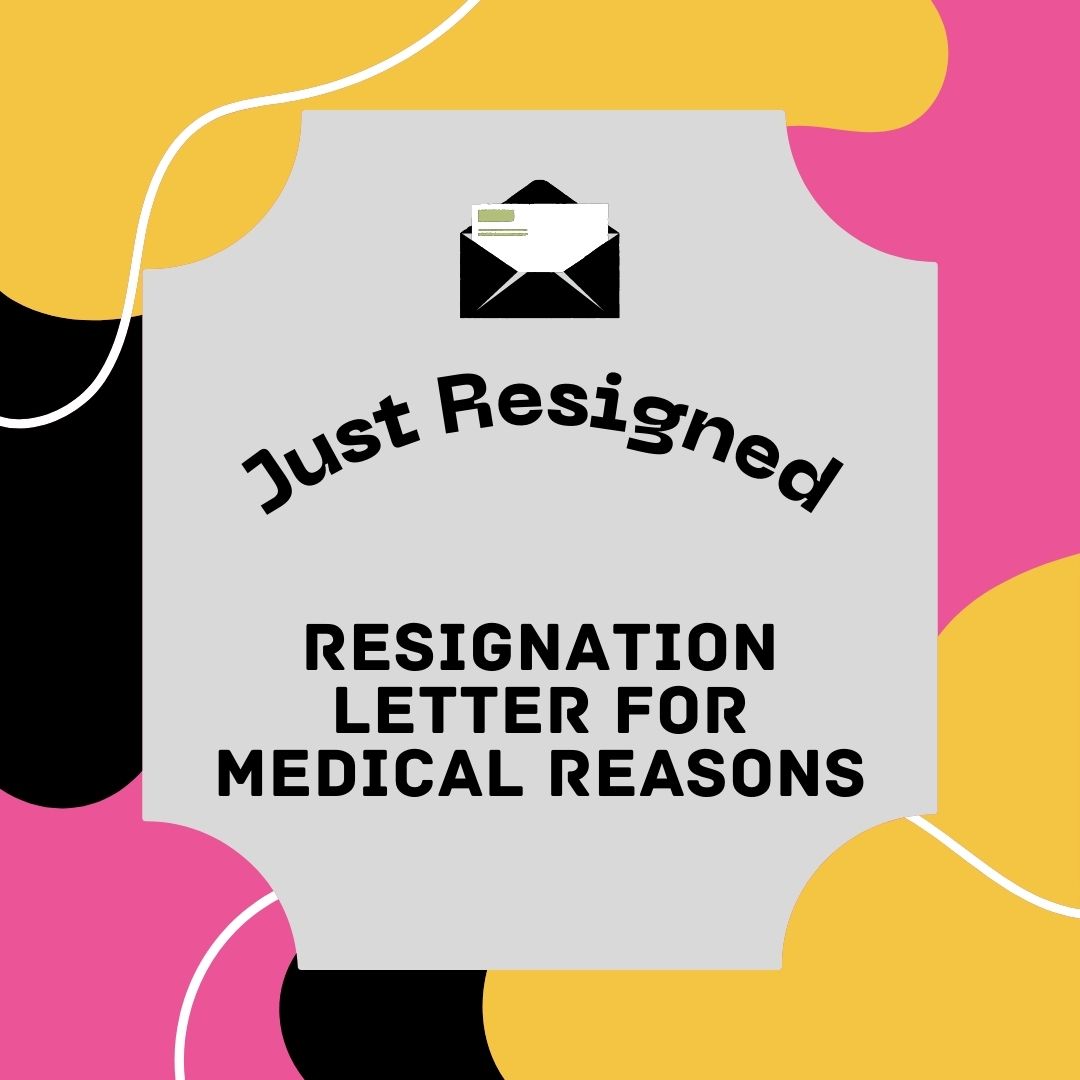 Sometimes one is forced to resign for medical reasons. This sample resignation letter for medical reasons can make your employer aware of the condition which necessitated this change.
Almost everyone comes to the point at least once in life, and usually more than once, when he or she decides to change jobs. Often this is a positive change, and you may be excited about your new job, but you face the problem of how to resign.
A skillfully written letter of resignation may be one of best ways to make a final positive impression on your current employer. In this section you will see examples of letters of resignation used by real people to resign their positions and attempt to maintain a cordial relationship with the companies they are leaving.
Sample resignation letter for medical reasons
Your Name
Company Name
Street Address
City, ST ZIP Code
Date
Recipient Name
Title
Organization Name
Street Address
City, ST ZIP Code
Dear Recipient Name:
It is with deepest regret that I submit my application for retirement after twenty years and one month of employment with this company.
Multiple medical problems have forced me to this point. They are as follows: diabetes, hypertension, coronary disorders, osteoarthritis of the knees, and tendonitis
of the right foot. These medical problems have rendered me unable to perform my duties the way I feel they should be done.
My medical history can be acquired from my primary care physician, Dr.Ben, ABC Family Practice. She can be reached at 12, ABC Street, Charlotte, NC, and her phone number is 483-xxxx.
If it is at all possible, I desire that the date of my retirement be December 30, 2022.
Sincerely,
Your Name
More related examples :
How to write a resignation letter in email
Resignation letter sample Malaysia